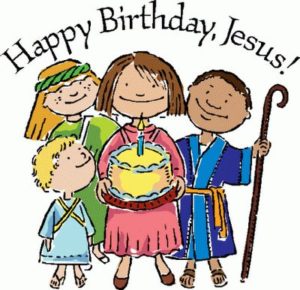 Christmas Celebration!
Friday, Dec. 14,  12:00 – 1:00 p.m.
Parents are invited to join us in the sanctuary as we celebrate Jesus' birth.  The children will share the Christmas story in costume and will sing some of the Christmas songs they have been learning.  Afterwards we will share holiday treats together in the lobby.  Merry CHRISTmas!